Modelers Meet at the Mall
February 21-22, 2004
Page 1, 2, 3, layout

Timetable for this layout. [PDF, 189kb]
This document includes all manner of details including who contributed, mileages, operating rules, etc.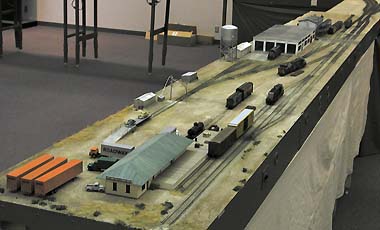 A perspective view of the Santa Maria Valley Railroad's (SMVRR's) downtown yard.



A portion of the Shandin loop.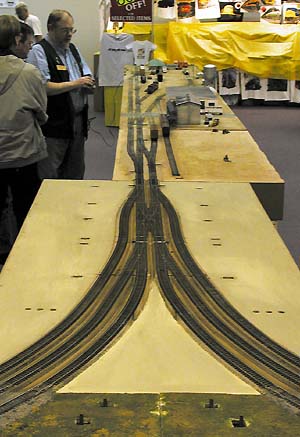 The downtown yard was right off the wye and acted as a turnaround siding for the several very long trains being run this day. Out the bottom and to the left was Mojave (and on to the rest of the layout), and to the right was the end of the line at Arness.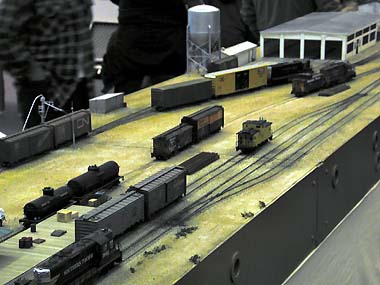 More of the downtown yard.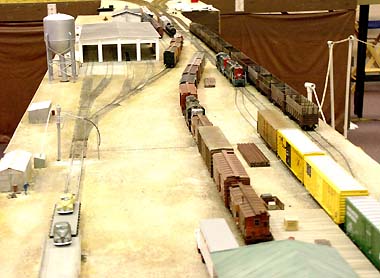 Another view of the SMVRR downtown yard. Note the train of sugar beet gondolas on the far right...


Thanks to Gary Van Aken for the pictures on this page.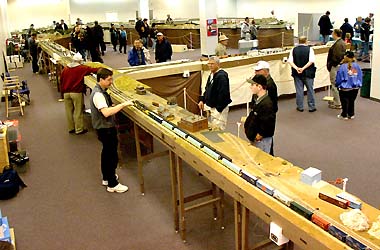 This picture provides an overview of the entire layout.



Glen Frazer.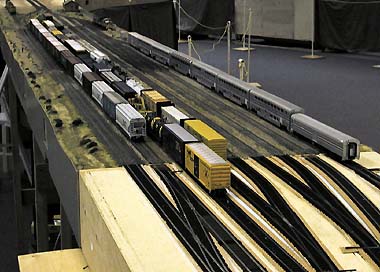 Mojave.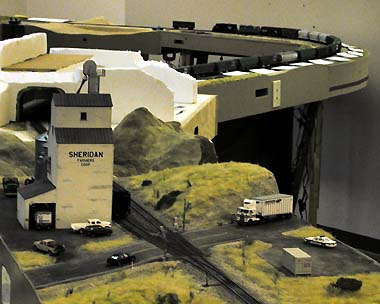 Sheridan.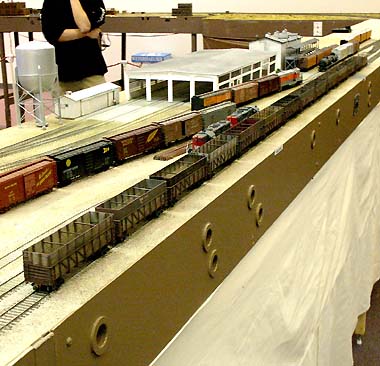 Closer view of the sugar beet train in the SMVRR downtown yard.

Previous...