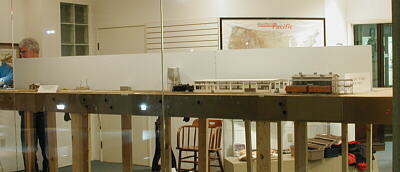 HO Model
Ready for the Front Window!
January, 2003
Pictured at right is the HO model as it's placed in the Museum's front window. This section is of the downtown yard. It will soon be connected with other sections to make "a loop" and get the trains running.

Below are pictured most of the HO modeling crew: back left to right: Don Loats, Chris Palomacez, Skip Purper, Chuck O'Hearn, Lou Robbins; front left to right: Gary Van Aken, Kevin O'Roarke, Dennis Leatham, Dick Minninger. At right is a closeup view of the Guadalupe yard with the depot in the background and, in the foreground, an SMVRR caboose behind an SMVRR mikado. Notice, too, the Southern Pacific RR sugar beet gondola in the lower left.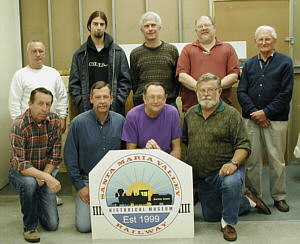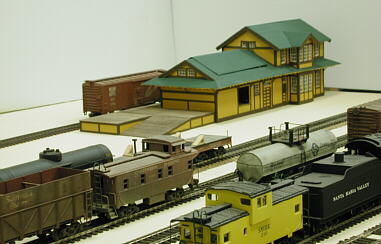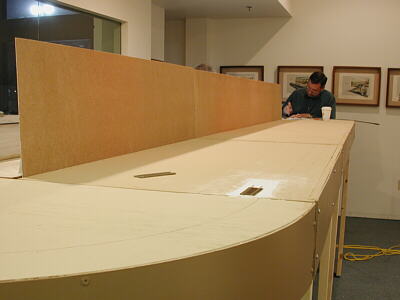 At left is a view of the layout opposite the front window. Clearly visible in the foreground is the rounded connecting end to run around to the front section.

Men at play: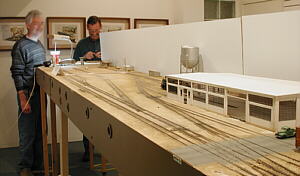 | Train Orders | About | Caboose | Home | Join | Partners | History | Today | Museum | HO Model | Events | What's New | Links |