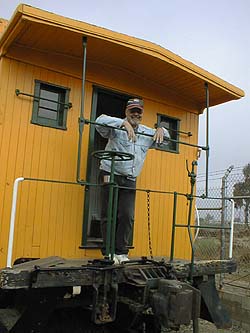 "CaBoss" Phil Goble smiles like a new father as Caboose No. 180 begins to come together! Today we find Phil, Kevin, and Dr. Marcus plugging away at the myriad of details that remain.





Note in all the pictures that fresh paint is now on just about every detail such as the stepping rails to the cupola and the rails and window frames on the outside. Even some of the stenciling has been re-applied such as "Glazing Waiver Part 223.13" and "Do not flush toilets upon city streets or while standing in yards". Good idea!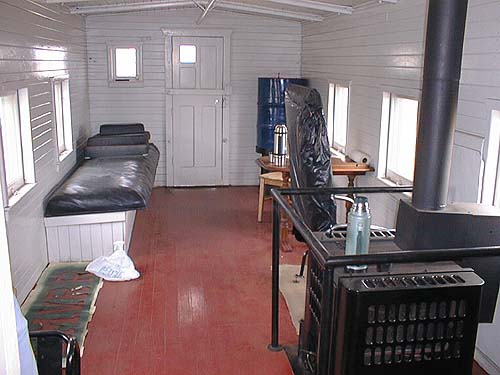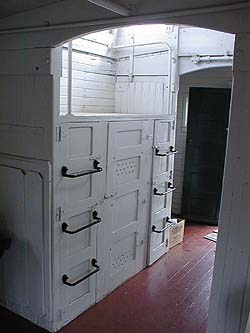 Kevin gets some dirty work done as he cleans up the base for the conductor's chair. First some degreaser, then some Simple Green, and then a good rinsing. Painting and installing will begin next week.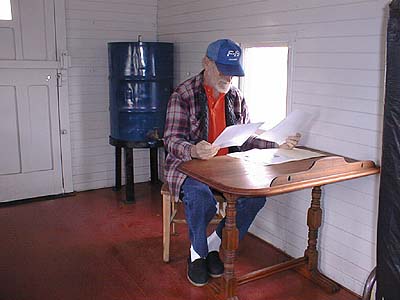 Dr. Marcus is studying caboose restoration plans while sitting at the conductor's desk just recently installed. Behind him is the fuel barrel which is now hooked up to the stove (which sits just out of the picture in front of the conductor's desk, see below). Rumor has it that breakfast was cooked on that stove on a previous Saturday!