2nd Annual Model Railroad Exhibition at the Mall
February 26, 2005
Page 1, 2, 3, 4, 5

In this year's "Centennial Exhibition", participants from three California Freemo groups (San Luis Obispo, Los Angeles and Northern California) assembled a large "Freemo" HO layout. The two-day event is held in conjunction with the Santa Maria Chamber of Commerce and the Santa Maria Town Center Mall.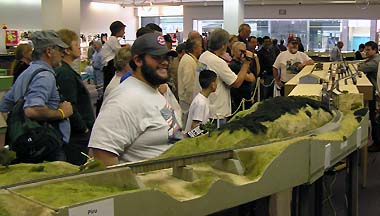 The cab-forward train drew much attention.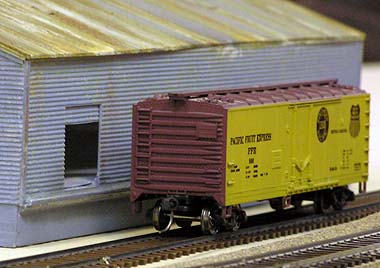 Pacific Fruit Express boxcar.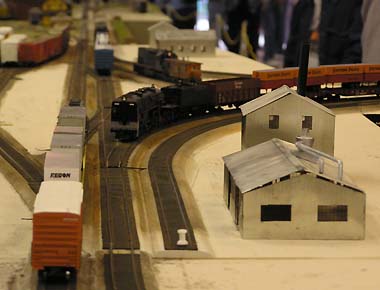 The cabforward pulls out of the SMVRR yard and out onto the mainline.



Two happy campers from the SMVRHM.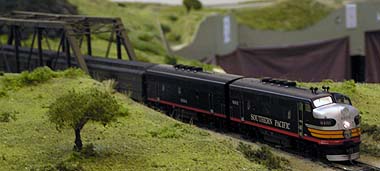 A Southern Pacific black widow leads the way.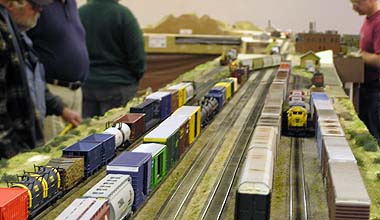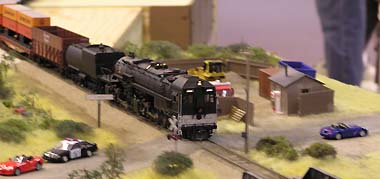 SMVRR yard.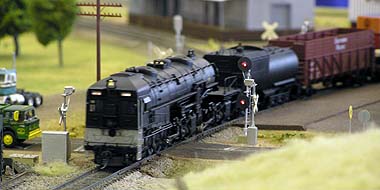 The SP cab-forward at the grade crossing in Sheridan.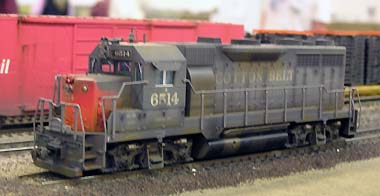 Cotton Belt locomotive.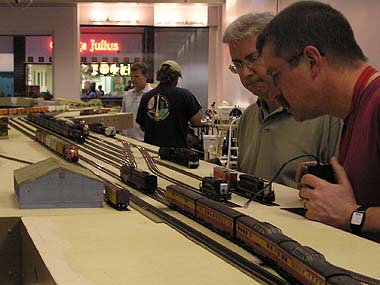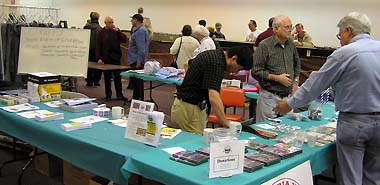 Setting up the SMVRHM store for the day.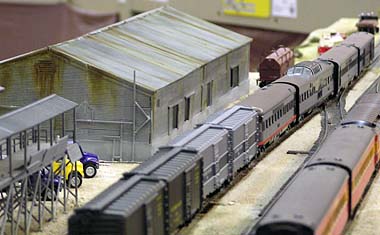 SMVRR ice house (far left) and warehouse.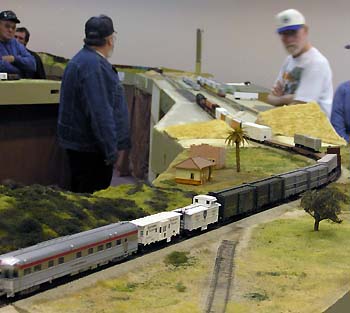 More...

See Last Year's Train Show.

See Santa Maria Times article about this year's show.