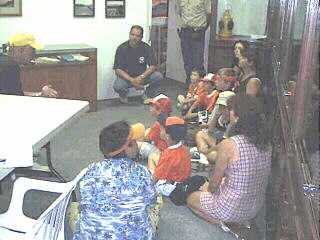 Skip Purper (in yellow hat), Gary Van Aken, and Dan Alves host the Tiger Cubs of Pack 95 on a visit to the SMVRHM's Museum.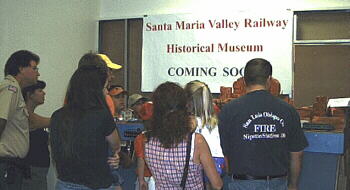 The Tiger Cubs of Pack 95 crowd around Skip's layout inspired by the Sedona, Arizona area.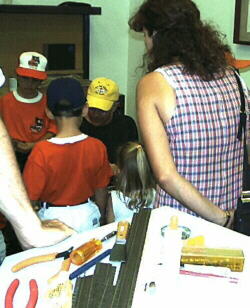 Here the Tiger Cubs are engrossed in the switching puzzle track (see Cub Scout visit, picture on right). Track and tools for the HO Model are seen in the foreground.